From the organization of DrupalCamp we want to advice you that Sunday May 18 will be held in Valencia the most popular city race that brings together thousands of participants every year, the "Volta a peu".
The race will start at 10:00 and the start and finish of the race is in the "Paseo de la Alameda", near the venue of the event, the "Centro Cultural Bancaja".
Due to the great call that has this popular race on Sunday 18 will be very difficult to access to the venue "Centro Cultural Bancaja" by car and it is expected that this will spread to adjacent areas.
We enclose a map for you can see the route of the race, the orange dot is the venue and the black line the route.
The green area is the Turia riverbed that is accessible to people and totally passable.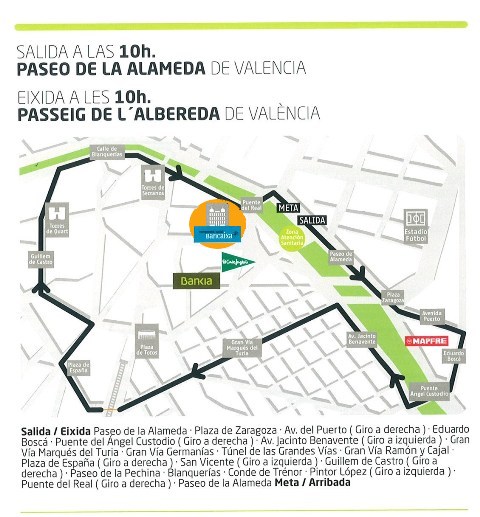 In this link you will find all the information on the race.
If you have any questions you can get in touch with us via the contact form and we will try to help where is possible.